HPE teachers demonstrate importance of hand hygiene in primary school on World Hand Hygiene Day 2021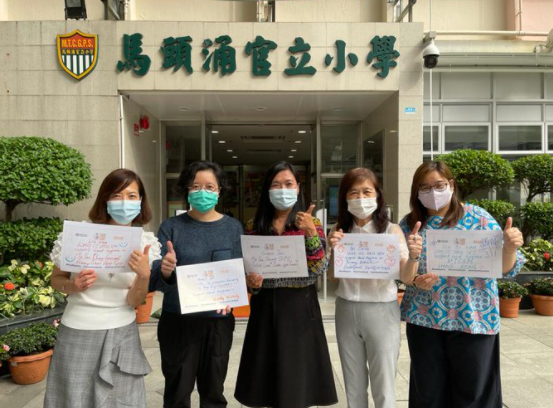 Keeping our hands clean is an important part of personal hygiene. To advocate the importance of hand hygiene, the World Health Organization (WHO) has held World Hand Hygiene Day on 5 May every year since the launch of the "SAVE LIVES: Clean Your Hands" global campaign in 2009. At the annual event, WHO calls on health care workers to achieve effective hand hygiene action at the point of care.

Dr Peggy Or Pui-lai, Assistant Professor of the Department of Health and Physical Education (HPE), and Ms Patricia Ching, the Adjunct Associate Professor of HPE, responded to the call and worked together with the WHO Collaborating Centre for Infectious Disease Epidemiology and Control to promote hand hygiene in Ma Tau Chung Government Primary School on 5 May.

On the event day, Dr Or and Ms Ching shared the important message of hand hygiene and environmental cleanliness to the principal and teachers of the school. The school was eager to practise what they learnt and looked forward to further collaborate with HPE's public health experts on school health.

The global campaign aims to maintain global promotion, visibility and sustainability of hand hygiene in health care and to "bring people together" in support of hand hygiene improvement around the world.